Are you a qualified hair extension technician? and are you able to provide a mobile service within your local area?
If so, we're looking for people just like you! Every day we receive free consultation bookings from clients all over the UK, and we need qualified, efficient and reliable technicians able to cope with the demand.
WE'RE RANKED #1 IN GOOGLE FOR "MOBILE HAIR EXTENSIONS" IN ALL MAJOR TOWNS AND CITIES ACROSS THE UK. WHY NOT TRY YOUR AREA?
FOR EXAMPLE, TYPE "MOBILE HAIR EXTENSIONS LIVERPOOL"
Yes!…..top of the tree! So, would you like a piece of this pie?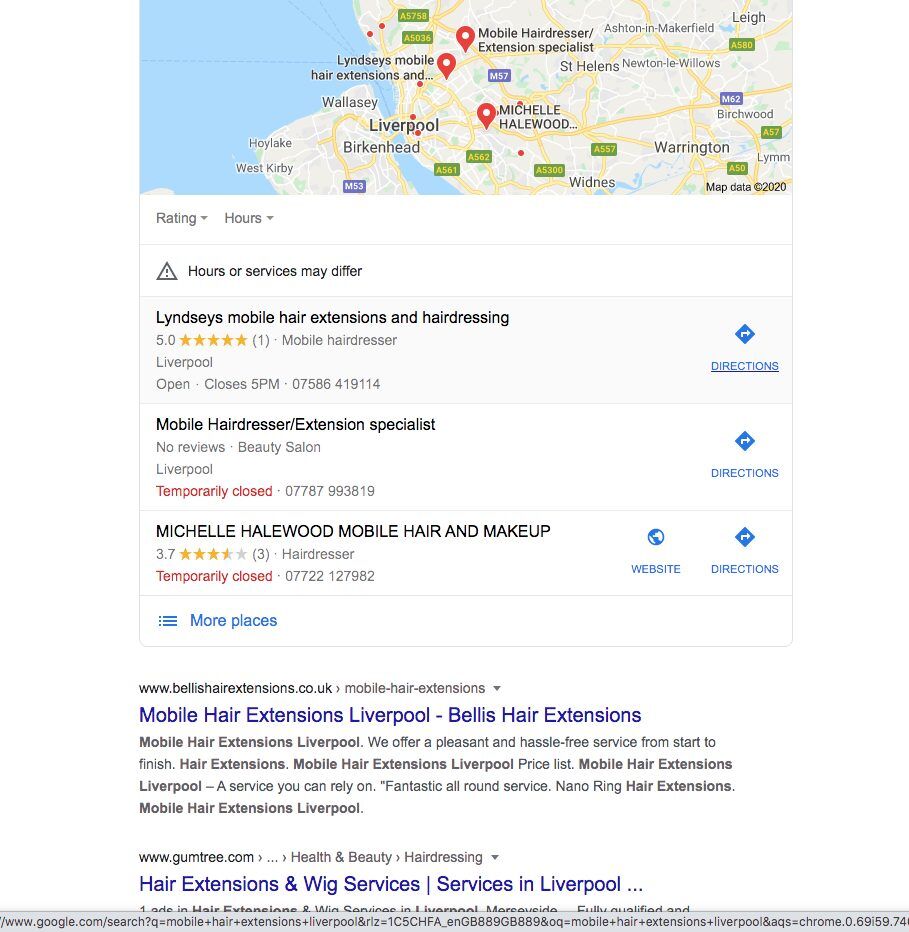 Every time we receive a FREE consultation for your area, we'll forward the client's details onto you. All for only £9.99 per month!